OCSY – Optium Cyber Systems, Inc. 
(According To the Optium Cyber Systems Website) 
OCSY WSS Company Profile 
Website http://www.optiumcyber.com/ 
Optium Cyber Systems, Inc. ("OCSI") has developed a proprietary process to analyze then identify cyber security vulnerabilities in critical corporate IT infrastructure. OCSI has recently launched a multi-tiered vulnerability discovery and reporting process designed for the health care industry focusing on hospitals, nursing homes and doctors officers. OCSI will assist in protecting these organizations from cyber threats such as the theft of patient medical records and manipulation of medical devices. 
Headquartered in the Houston Texas area, Optium Cyber Systems was formed by professionals with decades of cumulative experience in information technology who understand the shortcomings of other players in the cyber security space. We have heard from too many customers for too long who were looking to make their company more secure and reduce their risk profile, but what they received instead was a giant report with no context for their business and no road map on what to do next. 
The National Cyber Security Alliance recently found that up to 60 percent of small and medium-sized businesses who are victims of a cyber attack go out of business after six months and larger enterprises incur millions of dollars of damage. The only solution is the right kind of preparation: 
OCSI Services 
Optimum Cyber Systems (OCSI) offers a suite of four related services to clients designed to identify and eliminate any potential cyber threat in a timely and cost effective way. Once a threat has been identified, steps must be taken to mitigate and remediate those threats, as well as to educate users as to their responsibility in reducing organizational risk. The services provided for each of these steps utilize existing industry leading methodologies and technologies to analyze, report, and then eliminate any cyber security vulnerabilities. OCSI will take on the responsibility of securing a client's network infrastructure, freeing up internal existing IT staffers to focus on maintaining their infrastructure. 
DETECTION 
The first step in the OCSI Solution is detection. For each new client, OCSI will perform a structured analysis of the client's IT system to identify high-risk devices and vulnerabilities within the client's network. 
MITIGATION 
Once the initial Cyber Vulnerability Assessment has been completed, OCSI will take the collected data and develop a unique Managed Security Services Plan (MSSP) for each client. The MSSP is broken down into two components: initial setup, then ongoing monitoring. Much like a home alarm, OCSI will implement a monitoring system designed to detect, alert, and mitigate any cyber threats. 
REMEDIATION 
Once a vulnerability is identified, OCSI will provide a roadmap for the organization's IT staff to effectively manage or negate the threat. At this stage OCSI will provide guidance to the client's IT personnel on how to properly implement changes to the network to avoid future threats. 
EDUCATION 
The single weakest link in any organizations' information security ecosystem is the human element. Many security threats rely upon employee's lack of cyber security awareness. OCSI will provide an organization's employees the cyber security training required on how to spot security threats and effectively deal with them. 
Security Details 
http://www.otcmarkets.com/stock/OCSY/company-info 
Industry Focus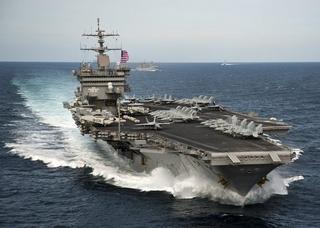 DEFENSE 
The US defense industry along with the global defense industry will likely experience a high rate of growth over the next few years as global tensions continue to rise in the Asian, Pacific, Middle Eastern, and other contested regions. 
As civilian defense contractors employ more workers and expand operations to meet demand, state sponsored threat actors will step up offensive cyber ops to steal intellectual property (IP) and attempt to gain a time and cost efficient upper hand in the rapidly evolving chess game of developing of next generation technologies and accompanying counter technologies.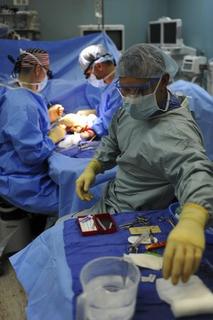 MEDICAL 
In 2015 the healthcare industry was the most attacked by cyber criminals according to the Cyber Security Intelligence Index published by IBM. This same report claimed that nearly 8 out of 10 healthcare institutions were hit. And it is only going to get worse. In a recent article published by CSO it was stated that ransomware attacks on healthcare organizations will quadruple by 2020. According to the Verizon 2016 Data Breach Investigations Report, the healthcare sector is 30 percent more likely than the financial sector to have a breach of the internal network with the average cost of a healthcare breach estimated to be more than $2.2 million. But not only does a cybersecurity threat pose a financial risk but creates a situation of life and death….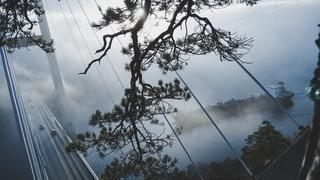 SHIPPING INDUSTRY 
In addition to the risks of modern piracy, the shipping industry also encounters frequent threats from cybercrime. In a 2016 Safety report from a major international insurance company, cyber risks were mentioned as 'foreseeable but not yet a serious reality', yet the following year the largest shipping company in the world was hit by ransomware. The cyber attack resulted in the complete disabling of 4,000 servers and 45,000 employee workstations. The ensuing loss to the company resulted in a $300 million charge to their financial statement. Though many organizations don't expect to be the victim of cybercrime, no company in any industry should be considered immune….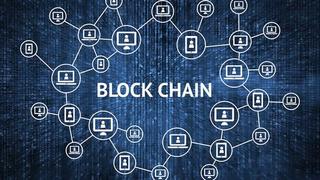 CRYPTOCURRENCY MARKETS 
A 2015 report on bitcoin vulnerability, funded by the U.S. Department of Homeland Security, found that the security threat to cryptocurrency is larger than many people thought. At that time, DHS estimated that nearly 1 out of 3 bitcoin exchanges had been compromised by hackers. Since that report was published, hundreds of millions of dollars have been stolen from cryptocurrency exchanges. Until exchanges make serious improvements to their security operations, public confidence will continue to erode and the risk of government regulation will increase…. 

MORTGAGE 
Behind the medical organizations, mortgage-related companies collect some of the largest volumes of sensitive data compared to any other industry. The average consumer file related to a mortgage loan contains more information than collected by even the Internal Revenue Service. This level and volume of critical information makes mortgage companies a prime target for security threat actors. For this reason alone, it is vital that organizations in this industry take the necessary precautions to protect their critical systems…. 

News Disclaimer: 
Press Releases have not been investigated by Wall Street Surfers, therefore we have no idea if the content of this news is based on Fact or Fiction. Although the link for the following press release may be from a familiar and reputable news source, you should NOT assume that a press wire hosted by a website you are familiar with is accurate just because it is on their site. Wall Street Surfers will not be held responsible for any news release, including and not limited to misleading or non-factual content, or the accuracy of the identity of the given source of the press release. 
GlobeNewswire – June 6, 2018 
Optium Cyber Systems in Talks to Develop Services For Saudi Arabia Oil & Gas Industry 
https://finance.yahoo.com/news/optium-cyber-systems-talks-develop-120000476.html 
GlobeNewswire – June 26, 2018 
Optium Cyber Systems Enters Final Negotiations to Provide Cybersecurity Services to a Leading Oil & Gas Developer 
https://finance.yahoo.com/news/optium-cyber-systems-enters-final-120000520.html 
GlobeNewswire – June 28, 2018 
Optium Cyber Systems President, George Rutherford, Joins Everett Jolly On Uptick Newswire's 'Stock Day' Podcast 
https://finance.yahoo.com/news/optium-cyber-systems-president-george-171936877.html 
Contact 
8350 Ashlane Way 
Suite 104 
Woodlands, Texas 
USA 77382 
☎ CONTACT 
info@optiumcyber.com 
936.559.7404 
888.471.9996 
This Alert Brought to you by Wall Street Surfers 
Contact Us admin@wallstreetsurfers.com 
Compensation
G6 Stocks LLC of which Wall Street Surfers is a subsidiary, has been compensated 10,000 dollars for a 1 month advertising campaign on   by media buyer BAS1 LLC who was compensated by the company