EPAZ – Epazz Inc.

SURF FORECAST EPAZZ
Website: http://www.epazz.com/
Epazz, Inc. is an enterprise-wide software company that specializes in providing customized web applications to the corporate world, higher education institutions and the public sector. Epazz's unique BoxesOS applications can create virtual communities for enhanced communication, provide information and content for decision-making, and create a secure marketplace for any type of commerce all through the medium of the Internet. Epazz is the answer to the increasing information technology demand of the 21st century.
EPAZ Solutions and Services
http://www.epazz.com/Solutions.aspx
Epazz BoxesOS is an enterprise software for the higher education institutions, companies, enterprises, non-profit organizations, and the public sector. It is designed to maximize communication and functionality for key stakeholders providing one-stop access, secure, Internet-enabled integration to administrative operating systems.
Communication among stakeholders can be immediately enhanced and administrative utility improved irrespective of whether they are on legacy platforms or recent ERP implementations (such as SAP, JD Edwards, Oracle, Peoplesoft, Datatel, SCT Banner, and BaaN).
\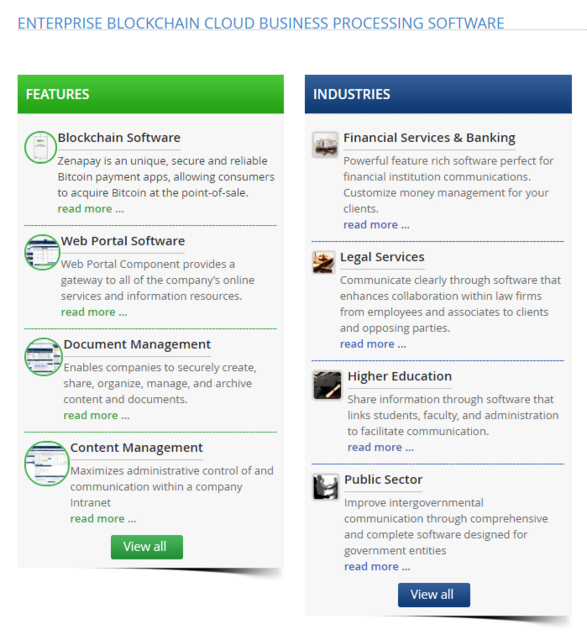 Read More: http://www.epazz.com/Solutions.aspx

Security Details http://www.otcmarkets.com/stock/EPAZ/company-info
\
News Disclaimer:
Press Releases have not been investigated by Wall Street Surfers, therefore we have no idea if the content of this news is based on Fact or Fiction. Although the link for the following press release may be from a familiar and reputable news source, you should NOT assume that a press wire hosted by a website you are familiar with is accurate just because it is on their site. Wall Street Surfers will not be held responsible for any news release, including and not limited to misleading or non-factual content, or the accuracy of the identity of the given source of the press release.
GlobeNewswire – June 20, 2018
Epazz ZenaPay Files a Patent for Blockchain Fantasy Sport Gambling Solution to Manage Compliance and Verification of Transaction to Benefit from Supreme Court Decisionhttps://finance.yahoo.com/news/epazz-zenapay-files-patent-blockchain-123000598.html
GlobeNewswire – June 11, 2018
Epazz Serverless Cloud Business Applications Could Lead to Faster Deployment and Increase in Revenue
https://finance.yahoo.com/news/epazz-serverless-cloud-business-applications-123000420.html
GlobeNewswire – June 8, 2018
Epazz Cloud Business Adds Recurring Revenue with 90 Percent Renewal Rate; Company to Release 5 New Versions of Cloud Programse
https://finance.yahoo.com/news/epazz-cloud-business-adds-recurring-123000457.html
GlobeNewswire – May 23, 2018
Epazz, Inc. Records Record Revenues and Records Positive Operational Income Company Revenue Growth over Twenty Percent 2015-2016; Company Headed in Right Direction as Operational Income is Positive for the First Time
https://finance.yahoo.com/news/epazz-q1-revenue-profitability-blockchain-123000631.html
Contact
Chicago Office
205 W. Wacker Dr., Suite 1320
Chicago, IL 60606
Telephone : (312) 955-8161
Fax : (312) 873-4283
This Alert Brought to you by Wall Street Surfers 
Contact Us admin@wallstreetsurfers.com
G6 Stocks LLC of which Wall Street Surfers is a subsidiary, has been compensated 2,000 dollars for a 1 week advertising campaign on EPAZ  by media buyer BAS1 LLC who was compensated by the company EPAZZ Inc.
Disclaimer http://www.wallstreetsurfers.com/disclaimer/